&nbsp

&nbsp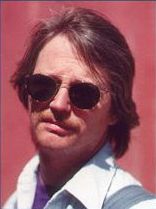 Eddie Ray Smith (Bass Guitar, Backup Vocals, Lap Steel, Webmaster) is originally from back east. His love for music started with trumpet in grade school back in Virginia and Maryland. Having been raised in a musical family, he was influenced by all kinds of music: classical, country, rock, fusion, jazz, electronic. He studied music in college and was planning on a hand-to-mouth existence as a musician.

But his brilliant plan suddenly seemed not so brilliant when he discovered computers, steady income, possessions, and the value of storage space. He's a 20+ year veteran IT pro and is currently a project leader with Automated Training Systems producing hands-on training for AS/400 programmers, operators, and webgeeks. He's also the president of the San Fernando Valley Midrange User's Group as well as its webmaster.
Ed's Musical Goals
"I've got miles of original music that I've always wanted to arrange for a band. But not with these schmucks. Jeez, don't print that, okay?
"No but really, I have a lot of music on tape and lots more to be arranged and recorded. And still more that I've forgotten. It's like there's not enough time to do it all; not enough storage space to put it. And then, .... oh why did I ever get into computers instead of music! (sniff) Uh, don't print that either.
"No but really, seriously, Aftershox is the best band I've ever been in, and I've been in lots of bands. Like 6 or 7. We grew up listening to these tunes and it's pure joy to play them in public. We know the details more better than most bands. Sarah's really good with the crowd. Yeah, she never shuts up but it seems to go over pretty good. Everybody knows what to do. We're tight. We're solid. We have fun. The crowd has fun. Like, one time these two babes practically had sex right there on the dance floor while we were groovin' along! So cool! That's why I'm into this, y'know, the "crowd reaction" or "audience participation" thing. Okay so I'm not aimin' too high here. Sure beats the heck outta virtual reality!"
&nbsp